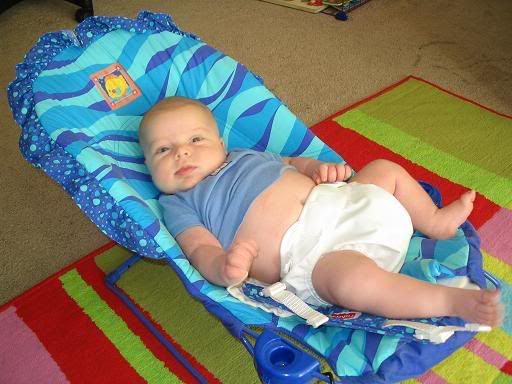 there's my little guy. he's about 6 weeks old (or as i like to say 10.5 weeks corrected, he was a 42 weeker).
who has what kind of sling here, and how do you like it. i have a maya and a mei tai. i think i may want to get a pouch sling, how do they compare for nursing on the go?
i love the meitai but only for short trips where i do not have to nurse. i love the maya, but my baby has a heat rash problem, and the maya keeps him very bundled which i think is aggravtaing the problem.
for cding mamas: where do you find onesie extenders? or what brand of onesies fit over cd?