6 months?! it can't be.
i was going to post this once we got 6 month pictures done but we're not doing the "professional" ones until next week so i decided to post this now. i know some mama's in here like to see pictures so here they are.
first off, we've been nursing strong since he was born. we've been problem free except for a short case of thrush that was caught and treated early.
and we got our ribbon!
he loves nursing and while we're thinking about starting solids some time in the next month or so i'm definitly in no hurray since he'll be eating for the rest of his life. i got a magic bullet at my baby shower so i'll be making my baby food at home and freezing it. i opened it and experimented on the weekend and it took all of 5 minutes to make carrots. so easy and so much cheaper than buying baby food. but for now we're happy just nursing.
we've also started cloth diapering recently. we bought our entire stash and won't have to pay for diapers again for a while. i'm very excited about this. PLUS we can keep these diapers for our next child.
speaking of diapering, it's become a "do it quick or forget it" exercise. tiergan hates being on his back fo any period of time so as soon as his pants come off he's rolling away from me. i think they should have a diapering-a-child-while-they're-moving class, i could teach. or any mom could with a 6 month old.
we're sitting up now.
sometimes if there is something behind him that he wants to see he tries to lean back to see it instead of turning around and then he'll tumble but it's not a crash like it used to be since he's learned he has back muscles.
he loves to be on his stomach. if he could just convince his butt and arms to cooperate he'd be crawling but for now he's content pushing himself around on his face with his butt up in the air.
he babbles, screeches, laughs, squeals, and bangs everything he touches. while he nurses his hand must be in my mouth or grabbing my bra strap.
he loves his sling and it's the easiest way to carry him.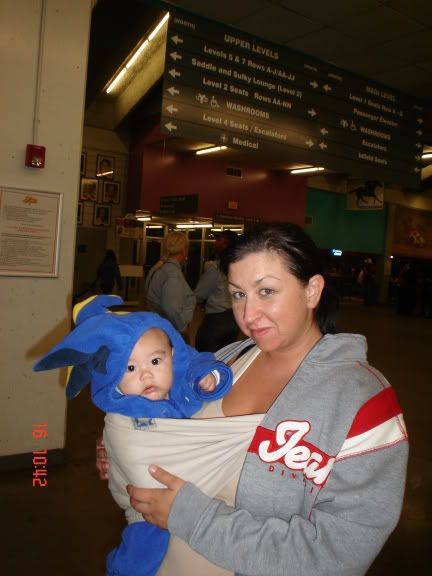 today was his 6 month check up.
he was 7lbs 10oz when he was born and today he's 18lbs 5oz.
he was 21 inches long at birth and 27 and a 1/4 today.
he is amazing. i think the most rewarding thing is to know that he is thriving and strong today because of the food my body makes for him.
anyways, here are some pictures. tomorrow is his official 6 month birthday so i'm going to take some pictures and post them up when my computer at home is working again.
a week and 2 days before he arrived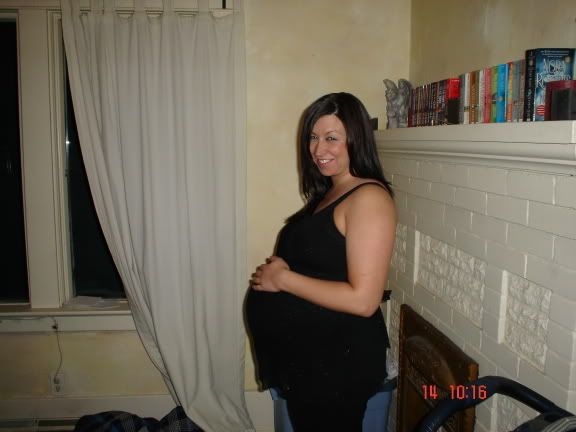 he's here
coming home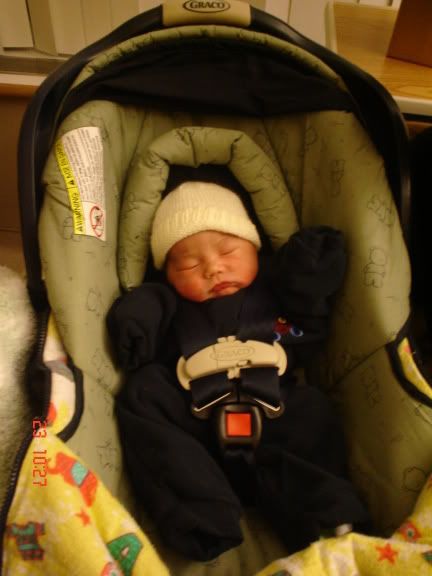 first day at home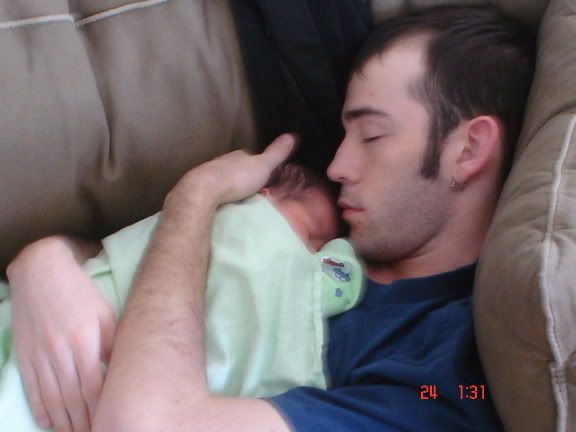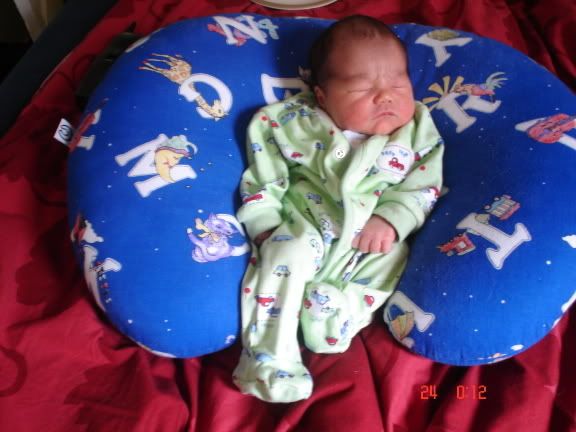 one month old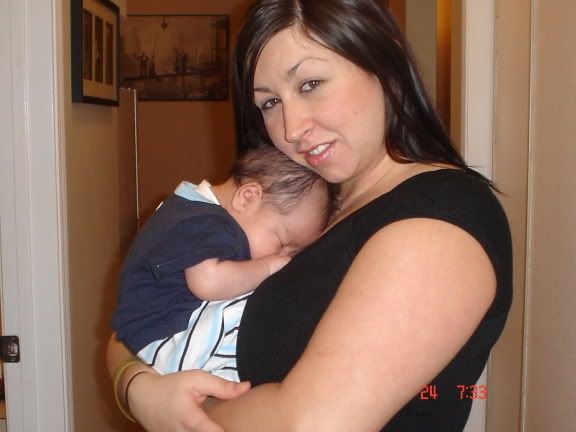 2 months old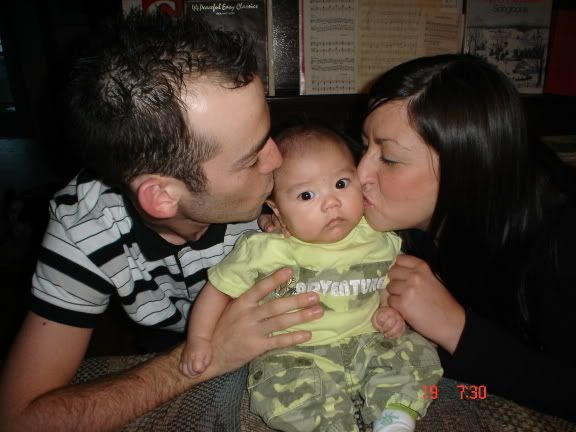 month 3
being baptised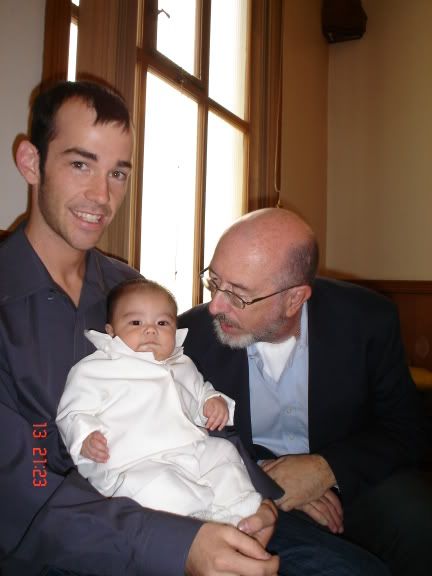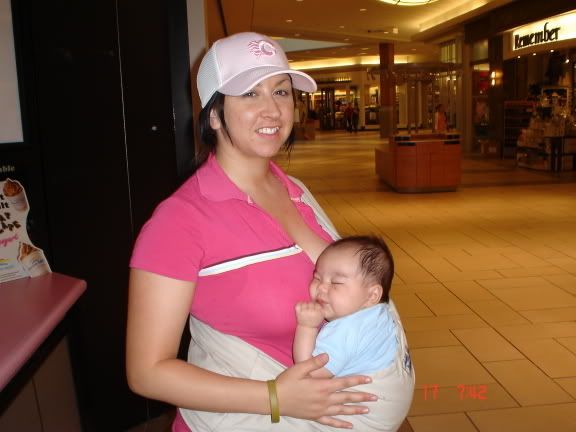 3 months old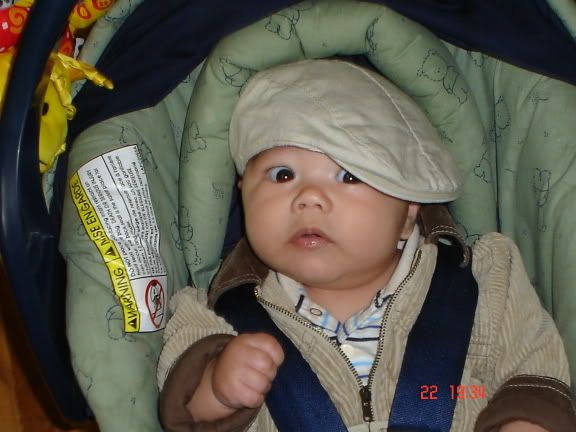 4 months
tiergan 4 months
me at 4 months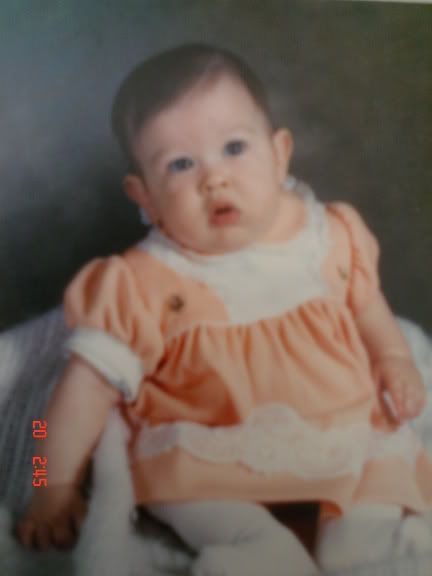 5 months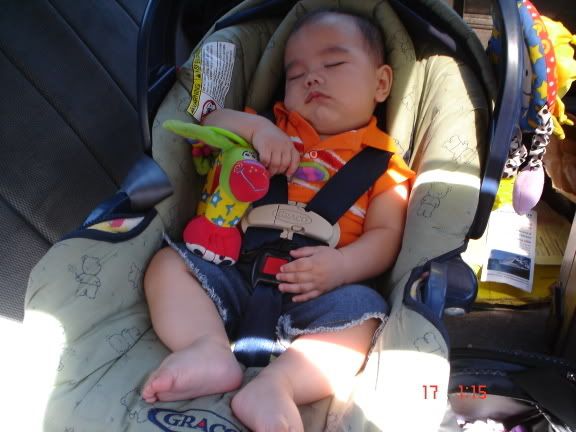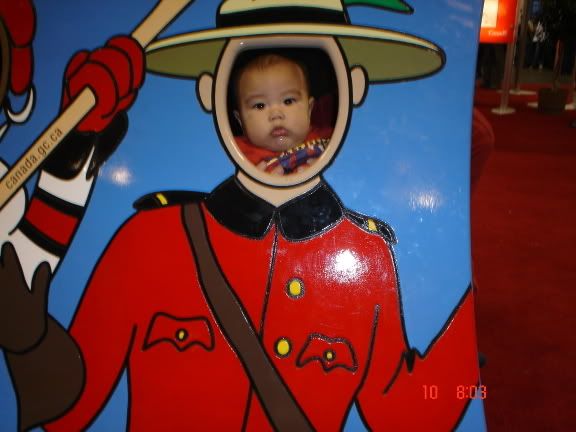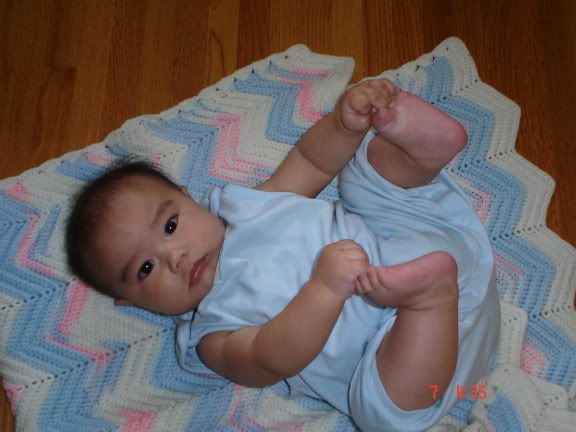 month 6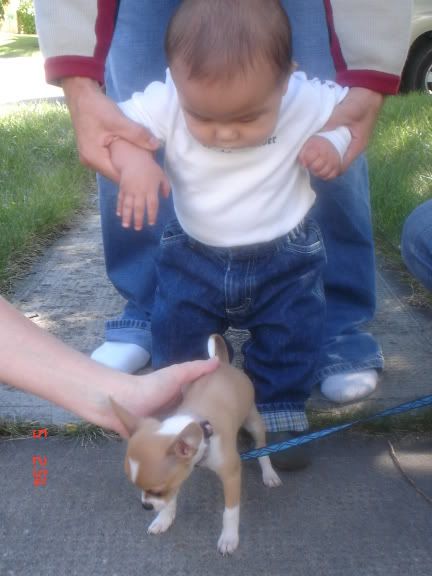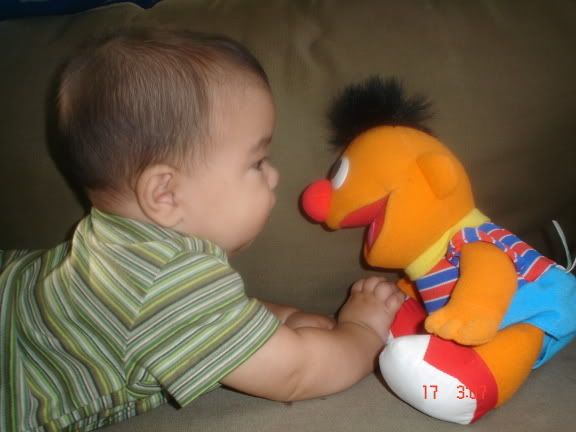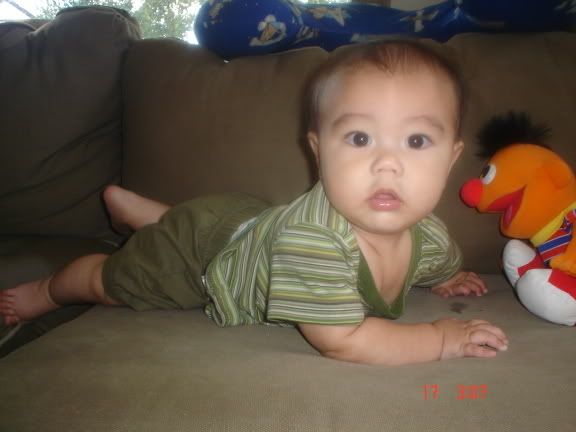 x-posted a lot...... sorry.